- Take 5, relax and enjoy a read...
Check-in on our New Zealand travel blog for latest news, events and updates - along with a splash of personality from the whole team at Bella Vista!
#TrustBellaVista
All Your Meeting Needs in One Location
---
Posted by Bella Vista on
---
Bella Vista network is unique amongst New Zealand motel providers in that every one of our 27 locations across New Zealand provides a similar, consistent design, guaranteeing our customers piece of mind that you know what you are going to get.

What you may not know is that many of our Bella Vista accommodation locations are happy to host meetings, gatherings, interviews, showcases and alike. Fully equipped apartment units with kitchenette's can easily be set up to match whatever style event you are holding. Full catering options are provided and rooms can be hired as part of a package for overnight stays.
Bella Vista Christchurch
With a set of five town-house style apartments as shown in the photo below, there is endless opportunity to operate a small numbered delegate meeting on-site. Situated a short stroll from the historic CBD and set amongst a significant choice of eateries on and around Bealey Avenue, this is a great Christchurch accommodation option to consider using if you need to meet.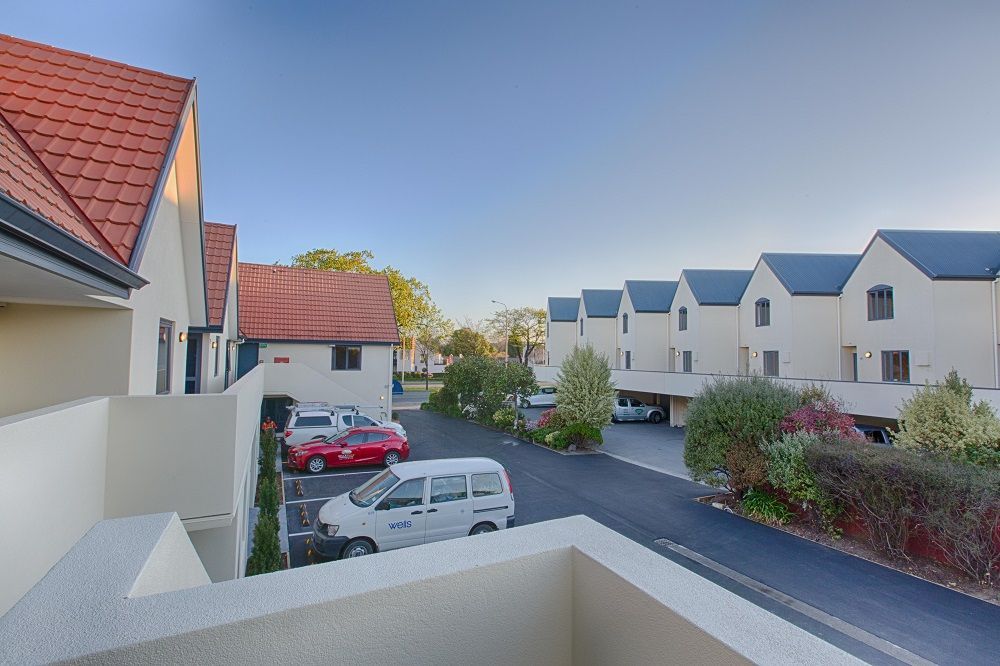 Bella Vista Motel & Conference Centre Palmerston North
Unique to the Bella Vista motel network, Palmerston North Bella Vista has an onsite conference room. All the relevant details can be found on the Palmerston North accommodation page. Shown below is the dedicated meeting space which can accommodate up to 30 people in theatre style or 18-20 people in boardroom style. The room is available to hire on a daily rate of $150.


Bella Vista Ashburton
Bella Vista Ashburton is very active in the meeting space. Located at the north end of the township, Ashburton is one hour's drive from Christchurch Airport. Ashburton Bella Vista corporate customers come from across the region to hold team meetings, board meetings and consultations. The meeting spaces are welcoming, modern, meticulously clean and can be configured to your requirements whether it is a boardroom, U shape or lounge style. The rooms are accompanied with kitchen facilities and if your team need to take a break from time to time during a meeting head out to the gardens.
Ashburton Half-Day Meeting - Duration: 4 ½ hours, max 10 people | $120.00 includes complimentary WiFi, tea, coffee and orange juice on arrival, pads, pens, mints, whiteboard and fruit. Morning tea with 2 food 3 choices is $8.00 per person.
Ashburton Full-Day Meeting - Duration: 8 ½ hours, max 10 people | $160.00 includes complimentary WiFi, tea, coffee and orange juice on arrival, pads, pens, mints, whiteboard and fruit. Morning tea and afternoon with 2 food choices is $8.00 per person per setting. A light lunch is available -$15.00 per person.
Ashburton Overnight Meeting - Pricing as per the full day option. | Accommodation starts from $125.00 per room.

Paul & Michelle pictured below would be happy to host your meeting so we encourage you to make contact and book your next meeting in now.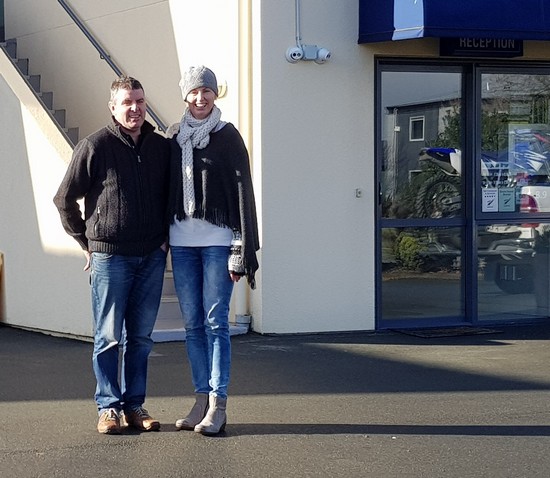 So why waste important time running between your hotel and the meeting space? Bella Vista Accommodation Nationwide can offer you and your team well appointed meeting spaces, affordable accommodation plus breakfast options. Contact any of our 27 locations for more information or call 0800 235 528 to speak to one of our team about your requirements. We look forward to hosting you.