- Take 5, relax and enjoy a read...
Check-in on our New Zealand travel blog for latest news, events and updates - along with a splash of personality from the whole team at Bella Vista!
#TrustBellaVista
Spring Jollies with Bella Vista
---
Posted by Bella Vista on
---
Spring has arrived and there is a buzz in the air. From the twittering of the birds to longer daylight hours it's a terrific time of year. And it's always exciting when the daffodils come into flower to brighten up our days!
Spring is a time of rejuvenation, to brush off those winter cobwebs and excite the senses with the sounds and sights that springtime offers. It's also a great time to get away before the crowds of the high summer season. With 27 locations, the Bella Vista accommodation network are all conveniently placed close to local amenities and attractions, have rooms to suit couples and families, and include free car parking and free wifi.
So, pack your suitcase and discover and experience some of these destinations that are perfect for your spring break.
Spring Skiing in Wanaka
Wanaka in spring is wonderful, from the sparkling lake to the glistening snow there is so much on offer to explore. With longer days and more settled weather, you can also enjoy it at a more relaxed pace as spring is generally a quieter time.
Spring skiing is Wanaka's best-kept secret. The slopes are quieter, the lift queues shorter and you may even get to ski in a t-shirt! Check out Cardrona Ski Field as it also extends its last chair till 5pm. Combine this with the many biking or walking trails, 4x4 farm adventures, scenic flights, indoor rock climbing, activities on the lake, jet boating on beautiful rivers, picnics at fantastic parks, whiling away your time drinking coffee or eating ice-cream along the llakefrontor by indulging in a rejuvenating spa treatment at the luxurious Sanctuary Day Spa.
Bella Vista Wanaka is located just 150 metres from the lakefront and is a great Wanaka accommodation option just a one-minute walk to shops, restaurants, galleries and wine bars - you couldn't ask for a better location and your hosts will gladly offer local advice and help you organise any of the many attractions.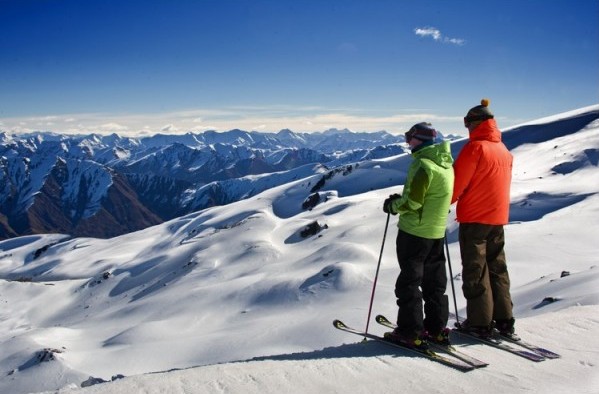 The nesting of the Gannets in Napier
The Hawkes Bay is an area that embraces spring with its many blooms and delightful spring festivals. Our Bella Vista motel in Napier, is in a central CBD location, opposite the RSA Napier, four minutes' walk from town and only a matter of metres away is Marine Parade which fronts onto a sweeping stretch of the Pacific Ocean. From your Bella Vista accommodation, you can stroll along the boardwalk and enjoy the playgrounds, aquarium, hot pools, coffee stops and a great little ice cream shop. The Marine Parade is a show of colour in spring with many blooming spring flowers bringing the promenade to life during this time of year. The Marina Parade Garden, the Sound Shell flower beds and Sunken Garden all add a rich array of colour that are lovely to walk around and delight in.
Spring in New Zealand is also 'waterfall season' - a time to get out and explore our local waterfalls at their peak. Shine Falls, located about an hour's drive from Napier, are stunning; up with the best in NZ and are a great day out. Pack a picnic lunch as it's a 35 – 40 minute walk in to the falls across farmland and bush. Bring your togs and towel if the weather is favourable.
Of course, Hawkes Bay is also famed for its many vineyards and with its warmer climate many hours can be spent in the wineries wine tasting and dining on the regions fresh produce. But another attraction not to be missed in spring is a trip out to Cape Kidnappers Gannet Colony - the world's largest, most accessible Gannet nesting place. The season opens in spring with the birds returning from their winter escape to build their nests ready for the arrival of their chicks during December and January. Trips can be taken by 4WD adventure tour, helicopter safari, tractor and trailer along the beach or you can check out the tide times and do the 10km hike yourself. It's a chance to get within a few feet of the colony at top of the Cape's sheer and barren cliffs.
Talk to your friendly hosts at your Bella Vista Motel Napier and they will provide you with some great tips to ensure you enjoy your day out.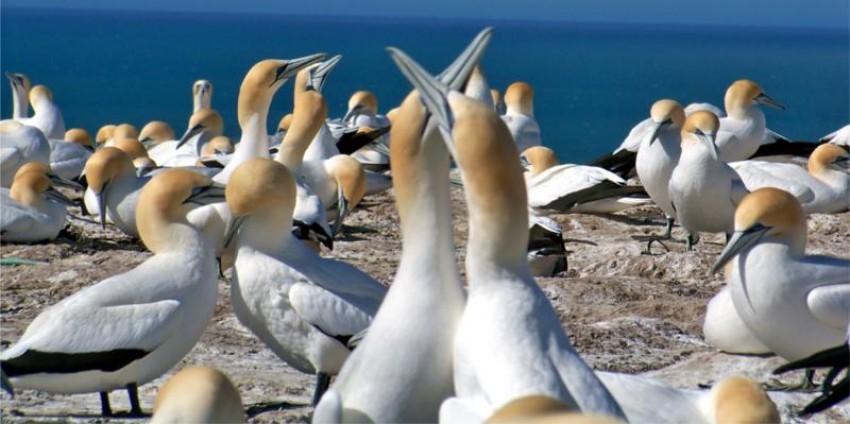 Hamilton in Bloom
Within 2 hours drive of Auckland is the city of Hamilton, renowned for its gardens, cafes, Maori culture, walks, nightlife and sporting events. It's located on the banks of the mighty Waikato River and the Bella Vista Hamilton is a great base to explore springtime Hamilton and the wider Waikato region. There are several walking tracks and cycle trails to explore or try one of the many activities on the river from fishing to boat cruises or kayaking. Just remember to pack a raincoat in case of the odd spring shower!
Spring is always a wonderful time to visit gardens and Hamilton Gardens is among the best in the world with an abundance of colour, birdlife and butterflies. You will be guided on a journey of discovery as you explore over 20 themed gardens from the Italian Renaissance Garden to the grandeur of the Indian Char Bagh ('four quartered') Garden.
If you are a Tolkien fan then a visit to the Hobbiton Film Set is glorious in spring with its lush pastures of the Shire and the enchanting bluebells and Middle-earth gardens which are in full flower. Only 45 minutes away if you want to self-drive or you can book a tour package including return trip from you Bella Vista Hamilton accommodation.
10 minutes north of Hamilton is the Zealong Tea Estate is New Zealand's only tea plantation and home to the world's purest tea. A guided tour is a fantastic option if you want to experience tea picking, tasting, a tea ceremony or their famous signature high tea.
Waterfalls are scattered throughout the region, from the spectacular 55m high Bridal Veil Falls near Raglan to the Wairere Falls, the highest waterfall in the North Island, near Matamata. These hidden gems are well worth the visit in spring.
As far as accommodation in Hamilton or Hamilton motels specifically, Bella Vista will meet your every need. The motel offers a great selection of rooms set within a secure courtyard with ample car-parking and free WiFi. Li and Rowena will offer you a warm Waikato welcome and be happy to host you.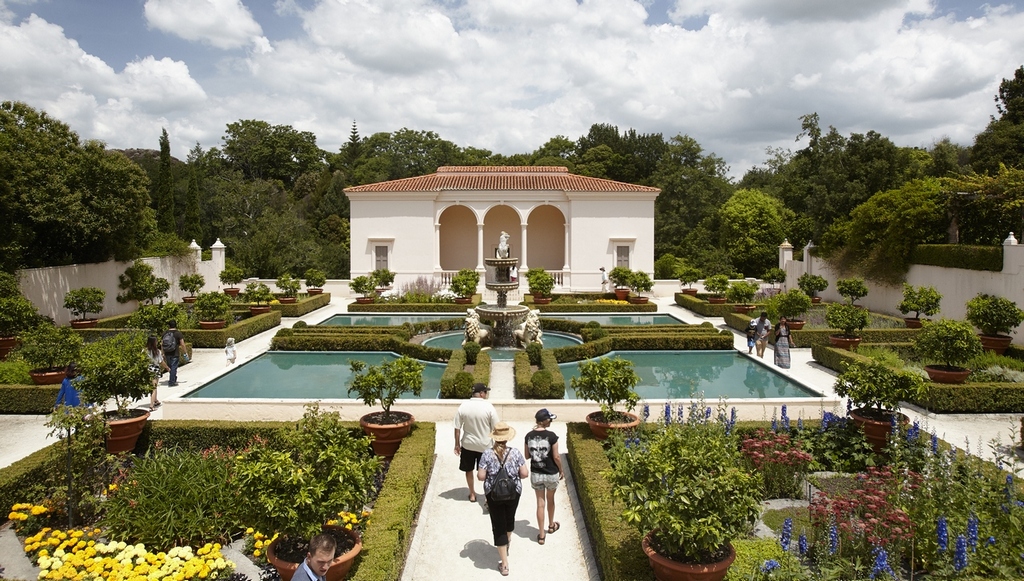 Wherever you decide to go to get away this spring, Bella Vista has got 27 excellent placed motels offering plenty to see and do!